Start of Main Content
Coming together has never been more important. Holocaust education has never been more important. And reaching more young people from diverse backgrounds—far beyond our walls—has never been more important.
Join us to learn more about the Museum's urgent efforts to confront antisemitism through education. Experts will also discuss the Museum's work studying millions of newly accessible documents related to Holocaust-era Pope Pius XII and making copies available for further research. Initial findings reveal Catholic Church leaders' actions—or inaction—regarding Nazi persecution of Jews.
For questions or information about sponsorship opportunities, please contact the Southeast Regional Office at 561.859.7602 or southeast@ushmm.org. Thank you for supporting our vital mission.
To see highlights from last year's 30th Anniversary South Florida Dinner, please watch this short video. To learn more about this year's speakers and chairs, scroll below.
Featured Guests
Speakers
Dr. David Kertzer

Pulitzer Prize–winning author and Paul Dupee Professor of Social Science, Brown University

Dr. Kertzer's latest book, The Pope at War: The Secret History of Pius XII, Mussolini, and Hitler, was published in English, Italian, German, Spanish, and Chinese. His previous book, The Pope Who Would Be King, tells the dramatic story of the Roman revolution of 1848, when the pope was driven into exile and the end of the papal theocracy was proclaimed.

Kertzer's The Pope and Mussolini: The Secret History of Pius XI and the Rise of Fascism in Europe, won the Pulitzer Prize for biography in 2015. It also won the American Historical Association's Marraro prize for best book on Italian history.

Kertzer is also the author of Prisoner of the Vatican, the tale of two popes' efforts to retake Rome from the new Italian state in the late 19th century, and The Popes against the Jews, a look at the Vatican's role in the rise of modern antisemitism.

Kertzer is an authority on Italian politics, society, and history; political symbolism; and anthropological demography. Past president of both the Social Science History Association and the Society for the Anthropology of Europe, he is a co-founder and served for many years as co-editor of the Journal of Modern Italian Studies. In 2005, Kertzer was elected a member of the American Academy of Arts and Sciences. From 2006 to 2011, he was the Provost of Brown University.

Beatrice Muchman

Special guest and Holocaust survivor

Beatrice "Trixie" Muchman, born Beatrix Westheimer in Berlin, survived the Holocaust hidden with Catholics in Ottignies, Belgium. In 1942 when she was nine, she and her cousin went to stay with two Catholic sisters, as arranged by their parents. The sisters told villagers the children were their niece and nephew, and the local priest helped protect them. 

Beatrice's parents, Julius and Meta Westheimer, sent their only child into hiding to keep her safe. They were later killed—Julius on his way to Auschwitz and Meta after she arrived at Auschwitz.

After liberation, Beatrice was reunited with her maternal grandmother, and they immigrated to the United States in 1946.

Beatrice became a teacher and regularly speaks about her experiences during the Holocaust and the importance of individual responsibility. For more than three decades she has supported the Museum, and she donated precious artifacts to our collection, including a diary and poems that she wrote while in hiding, photographs of family members, correspondence, and other documents.

Dr. Suzanne Brown-Fleming

Director, International Academic Programs, Jack, Joseph and Morton Mandel Center for Advanced Holocaust Studies at the United States Holocaust Memorial Museum

Dr. Brown-Fleming joined the Museum in 2001 and leads the Vatican Archives Initiative, which surveys Holy See archives related to Pope Pius XII, acquires digital copies of relevant documents for the Museum, and supports scholarly networks and events about new findings coming from these archives.

In October 2023, Brown-Fleming spearheaded the first major international conference since the archives opened in March 2020. The conference focused on the documents—what they reveal so far about historical and theological controversies over Pope Pius XII and the Catholic Church during the Holocaust—and their meaning for Jewish-Christian relations. Later that month, she was part of a Museum delegation led by Museum director Sara Bloomfield that met with Pope Francis.

Brown-Fleming's work has been featured in the Catholic News Service, Catholic News Agency, Time magazine, and La Stampa. She has appeared on CNN and EWTN Global Catholic Television Network and in several documentaries, including Holy Silence (2020). She was a 2021–22 Distinguished Fellow at the Institute for Contemporary History's Center for Holocaust Studies in Munich and Berlin.

Her current research project, "Il Papa Tedesco (The German Pope): Eugenio Pacelli and Germany, 1917–1958," is a study of Pope Pius XII's relationship to Germany and its bishops, leaders, and people during the Weimar era, the Third Reich, and the Holocaust.

Another current project, "Opa war ein Nazi (Grandpa Was a Nazi): Eduard Geist and the Crimes of the Third Reich," is Brown-Fleming's first attempt to research and write as both a decades-long scholar of the Holocaust and the granddaughter of a devout and locally prominent Nazi.
Event Leadership
Event Chairs
Lainie and Kenny Lipschutz

Lainie and Kenny Lipschutz are passionate about keeping Holocaust memory alive. They support many organizations in South Florida and nationally, including the Museum and its Beyond Our Walls Fund, which protects the truth of the Holocaust and advances its relevance to new generations worldwide.

Lainie was born and raised in Bloomfield Hills, Michigan. She received a bachelor's degree in psychology from the University of Michigan and a master's degree in social work from the University of Chicago. After practicing at JCFS Chicago, at a UChicago Medicine hospital, and in the Chicago Public Schools, Lainie moved back to Michigan in 2001.

She became a docent in 2013 at the Zekelman Holocaust Center in Farmington Hills, Michigan, giving 90-minute tours twice a week. Lainie became a board member and has been interviewed for TV regarding her knowledge, expertise, and passion for Holocaust education.

Kenny was the founder and chief executive officer of HomeFirst Certified Communities, a developer of manufactured home communities based in Birmingham, Michigan. After selling the portfolio and co-investing with Chicago-based private equity fund Green Courte Partners in August 2018, Kenny serves on Green Courte's Board of Directors, working on a number of ventures within the fund. He also serves on the boards of Fyllo, a performance and brand marketing firm, and Citrine MHC, a financial services company, both headquartered in Chicago.

Kenny has also developed upscale modular housing in the city of Detroit to provide quality workforce housing to dozens of families. He also led a number of other luxury modular projects that have been completed in Park City, Utah; Kirkwood, California; and in Durango, Vail, and Winter Park, Colorado. Kenny is past chairman of the Urban Land Institute's Manufactured Housing Community Council and now serves on its Recreational (Resort) Development Council. He was treasurer and president for eight years of the Michigan Manufactured Housing Association.

Kenny is a member of Tiger 21 and the Young Presidents Organization (YPO). He served on the American Diabetes Association's national research foundation and chaired its Swing Away Fore a Cure Golf Classic in metropolitan Detroit for ten years.

Lainie and Kenny, University of Michigan graduates, have been married for 31 years. They relocated from Bloomfield Hills in 2020 and now split their time between Boca Raton, Florida, and Aspen, Colorado. They have two grown children, who also reside in south Florida, and two grandchildren. 

The Lipschutzes are active supporters of University of Michigan hospitals and the Wolverines Football program; Boca Raton Regional Hospital; the Jewish Federation of Metropolitan Detroit; the Jewish Federation of Palm Beach County; Theatre Aspen, where Kenny serves on the board; Aspen Film, the Washington Institute, the United States Holocaust Memorial Museum (Builders of the Beyond Our Walls Fund), and the USC Shoah Foundation.

Susan and Bart Lewis

Susan and Bart Lewis are honored to co-chair this special event with their daughter and son-in-law, Lainie and Kenny Lipschutz.

The Lewises met at the University of Illinois and married shortly after graduating. Bart earned a bachelor's degree in accounting, and Susan earned a bachelor's degree in education.

Bart worked during the day and went to law school at night. He received his JD and started a law firm with two partners that grew into a large firm, Clark, Hardy, Lewis, Pollard & Page. He practiced corporate and real estate law. He also developed real estate. The Lewises have two daughters, four granddaughters, one grandson, and say their great-grandchildren are "the rewards of our lives!" Susan and Bart were each raised in traditional Jewish homes, Bart in Brooklyn, New York, and Susan in Detroit, Michigan. Susan's parents were always very involved in the Jewish community. Early in their marriage, they became involved in several charitable organizations, including Jewish Federation of Metropolitan Detroit. Bart co-chaired major gifts for men. Susan is a Lion of Judah, an international distinction that recognizes women for their gifts to the federation's annual campaign. Susan and Bart built and endowed the Dorothy and Peter Brown Memory Care Pavilion and the Dorothy and Peter Brown Jewish Community Adult Day Program, named after Susan's parents, on the Jewish Community Campus in metropolitan Detroit. This center provides care for adults with dementia and related memory care issues, as well as respite for family members. Susan serves on the advisory board. They also helped create and endowed the Jewish Hospice and Chaplaincy Network, which helps provide end-of-life care for patients and their families. And recently they endowed the network's Susan and Bart Lewis and Family spiritual care program. Susan has sat on this board since its inception. The Lewises spend winters in Florida. They previously were involved with ADL (Anti-Defamation League) of South Palm Beach County and are very active with American Jewish Committee (AJC) locally and nationally. They recently endowed AJC's Susan and Bart Lewis Leaders for Tomorrow advocacy summit. This program educates high school students throughout the country about antisemitism. For several years, Susan and Bart have been involved with the Zekelman Holocaust Center in Farmington Hills, Michigan, where their daughter, Lainie, is a docent and a board member.

In 2023, the 30th anniversary of the United States Holocaust Memorial Museum, the Lewises, the Lipschutzes, and other families became Builders of the Beyond Our Walls Fund. This special fund will be used to leverage the Museum's vast collection and resources to significantly expand a range of far-reaching educational opportunities for diverse public audiences nationwide, protecting the truth of the Holocaust and advancing its relevance to new generations.

In addition to their involvement with the Jewish community, Susan and Bart have been heavily involved with the Babe Zaharias golf tournament that benefits cancer organizations; Play for P.I.N.K., which benefits the Breast Cancer Research Foundation; and several other groups.
Event Sponsors
Gifts as of December 5, 2023
Premier Sponsor ($100,000–$249,999)
Caryn J. Clayman
Donors Wall Sponsor ($50,000–$99,999)
The Kay Family Foundation The Sidley Austin Foundation
Leadership Circle Sponsor ($25,000–$49,999)
Harriet and Lou Berneman David Coppa in memory of Simon Konover Sunny and James Kincaid Diane and James Vogel in memory of Steven, Vilma, and Edmond Vogel Sue E. Wilder
Table Sponsor ($10,000–$24,999)
The Bialer Family Foundation Steven, Susan, and Hilde Breitbart Ying and Allen Freedman Joy and David* Grossmann and Family Helen Farber Marshall Richard Schwartz Russell and Jan Stern Charitable Foundation
In Memory of the 6,000,000 ($6,000–$9,999)
In memory of Bill Foggle, the six million lost in the Holocaust, and those killed in the October 7 attacks Arlene Herson
Wings of Memory Society Sponsor ($5,000–$5,999 or more)
Linda and Don Brodie Jane and Robert Coppa Marcy and Alan Honig
Double Chai Sponsor ($3,600–$4,999)
Hope and Jeffrey Halpert Elaine and Bernard Roberts
Chai Sponsor ($1,800–$3,599)
Drs. Sheila and Jay Grossman Judith and Dr. Mark Needle Dr. Roberta Palestine and Brigadier General Randall Elliott Irene and Robert Russel Rose M. Smith and Mickey Wolfson
*Deceased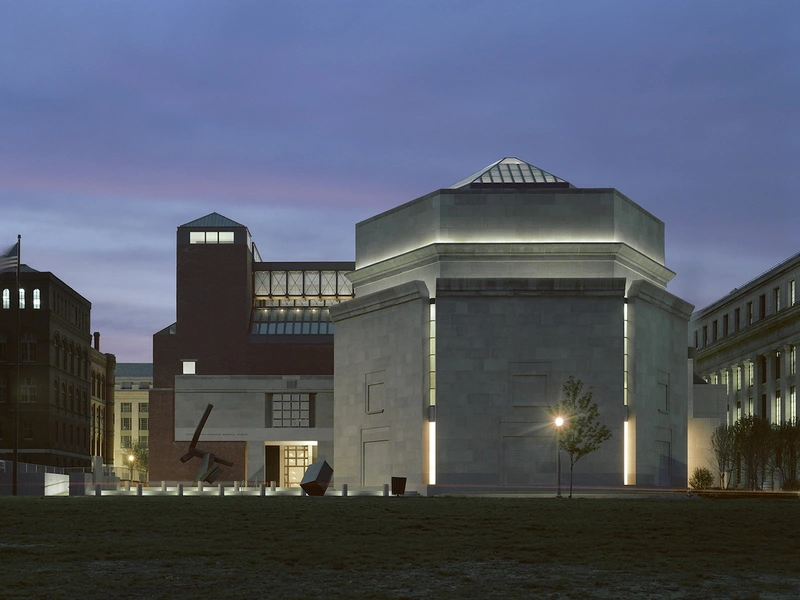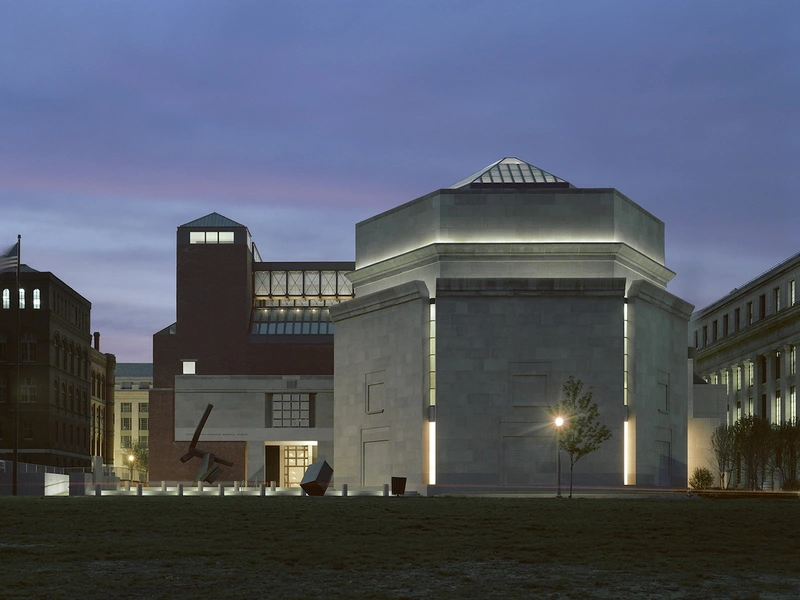 Southeast Regional Office
The Southeast regional office serves Alabama, Arkansas, Florida, Georgia, Louisiana, Mississippi, South Carolina, Tennessee, Texas, Puerto Rico, and the US Virgin Islands. Learn more about past events and how to contact us.
Thank You to Our National Partners and Donors
Builders of the Beyond Our Walls Fund Campaign Leadership Giving Corporate Partners Founders Society Legacy of Light Founders Society National Patrons United States Holocaust Memorial Council